Your hub for sustainability on the St. George campus.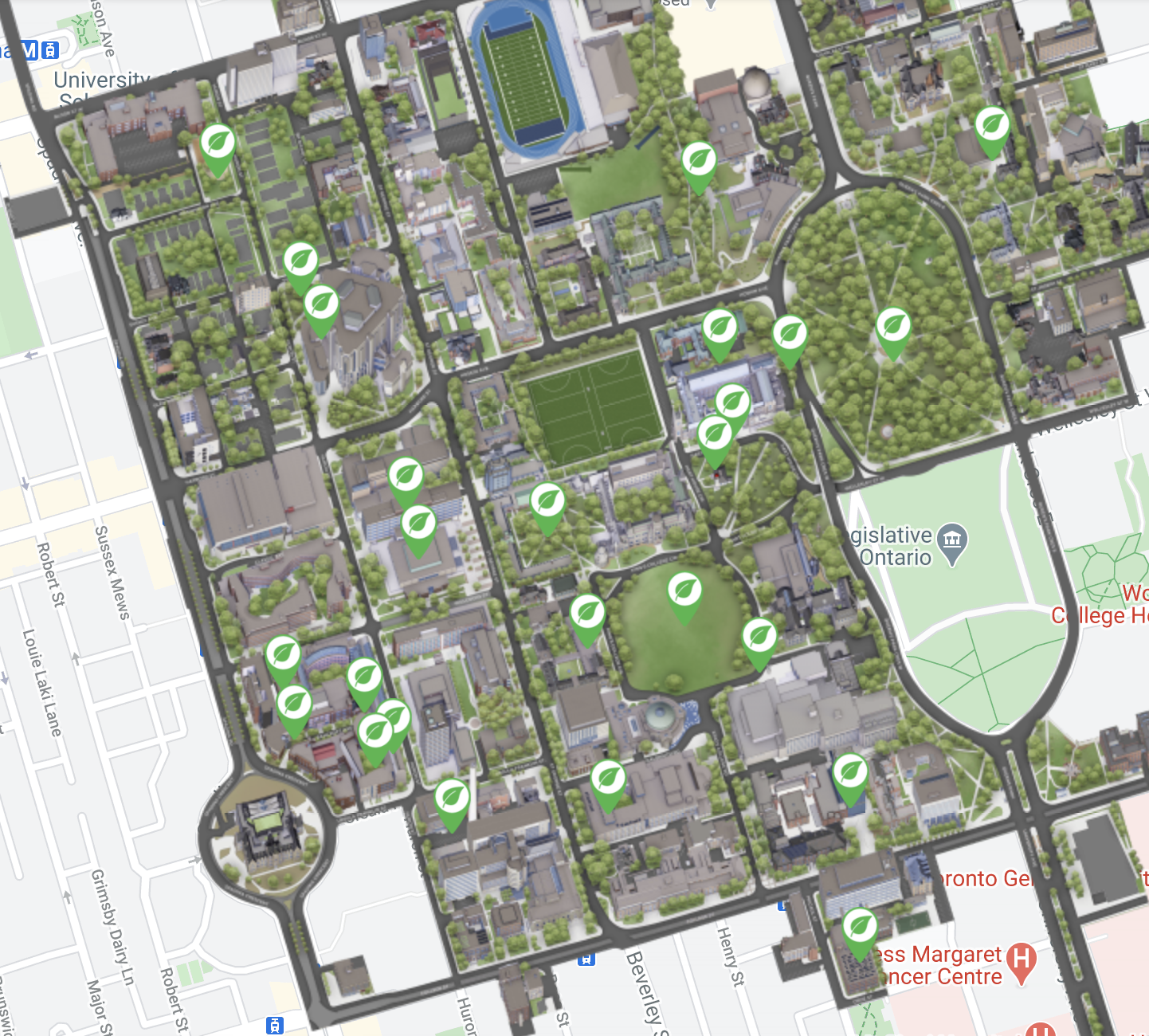 Looking for green space, compost bin, or bike rack locations on campus? Discover the layers of U of T's campus map.  

The St. George campus Energy Portal is available to members of the University community that are interested in viewing energy use patterns across campus. 
The first Sustainability Yearbook was created for the 2013-2014 school year to highlight campus sustainability milestones of the past year (and 100 years – here's looking at you District Energy System!).  
The yearbook was created to celebrate the diverse efforts of sustainability leaders on our campus in a document that is fun and dynamic. There are countless community members who work hard to make our campus more sustainable, and their stories deserve to be shared.  
The concept of our Sustainability Yearbook is evolving and has given rise to some of our recent publications, like the Low-Carbon Action Plan (2019-24), and A Climate Positive Campus: University of Toronto St. George Carbon and Energy Master Plan. 
Green Hacks are videos created by the Sustainability Office's videography team on ways to make your lifestyle more sustainable, from energy consumption to waste reduction. To receive updates, subscribe to our YouTube channel!

Greener News is the Sustainability Office's newsletter. It was created to reach out to staff, students and faculty with news about what's happening in our sustainability community. Sign up for the latest updates, or view some of our past issues here: