Your hub for sustainability on the St. George campus.
Plan
Towards a low-carbon future at U of T St. George
We are committed to taking decisive action on climate change, one of the most pressing challenges of our time.  
To achieve a low-carbon future, the St. George campus has set aggressive greenhouse gas reduction targets (scope 1 & 2) based on a 1990 baseline. We will achieve a minimum of 80% reduction in absolute emissions including expected growth, and will not use third party offsets.  
Our targets are: 
37% reduction in green house gas emissions by 2030  
Climate positive by 2050 
A climate positive campus
Responsible growth, renewal, and resiliency 
The University of Toronto St. George campus will become climate positive by 2050. We commit to reducing more greenhouse gases than we emit, creating a net benefit in our community. Our carbon and energy master plan describes how we will design and build our utility infrastructure to significantly reduce our operating carbon footprint— a critical first step on our path to becoming a climate positive campus.
Low-carbon action plan (2019-24)
Changing how we consume, distribute, and produce energy 
In 2019, we launched and began implementing our low-carbon action plan (2019-24). The five-year, tri-campus plan lays out our framework and actions to significantly reduce our greenhouse gas emissions and position us to meet our 2030 reduction target: 37% below 1990 levels. This follows the University's 2018 decision to join the University Climate Change Coalition.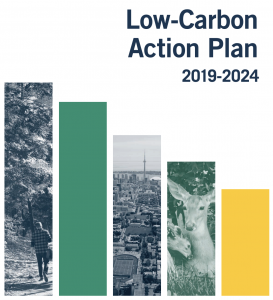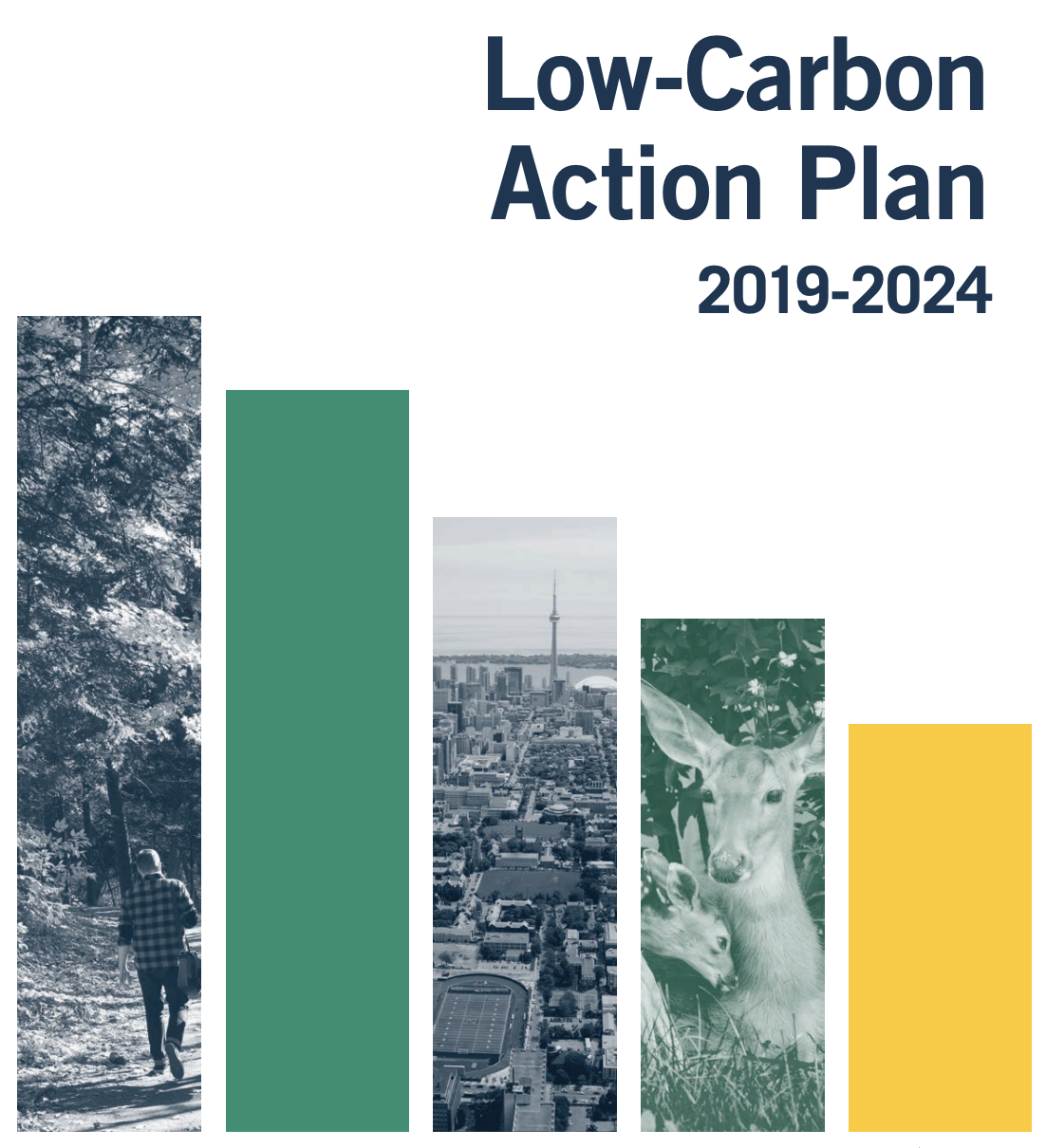 Energy
Buildings
Transportation
Partnership